[postad]
Ubisoft launched a digital distribution service called Uplay in 2012. Currently their games are still purchasable on Valves Steam.  However, retail versions of their games activate on Uplay and not on Steam. Furthermore the games on Steam are usually more expensive. Therefore you will end up with a combination of Uplay and Steam. But what if you don't like two different friend chat systems? And what if you want to use Steam In-Home streaming on your Uplay activated game?
Why "add a non-steam game to my library" does not work for Uplay games
For ages Valve's Steam software has allowed you to add "non-steam games" to your library. Basically steam will ask you to locate the game's executable file (.exe). After adding the game you can launch it through steam and the Steam overlay, including all your friends are there.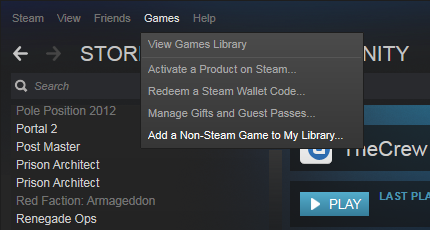 Unfortunately Uplays DRM system makes the game executable launch Uplay instead. Now once Uplay has started you will have to launch the game from UPlay. It will again use the same executable but this time the game will start.
Because Uplay is interfering with the launching of the game steam gets confused. It is looking for a game to display its interface but it will fail. To steam it appears you have already closed your game.
My trial and error with In-Home streaming and Steam In-game
Now it took a bit of trial and effort to get around this problem. I actually got into this issue because I wanted to play The Crew through Steam's In-Home Streaming. Every time I tried this steam would end the broadcast after 5 seconds; the point where Uplay launched. If I tried it again The Crew would present a popup showing that the game already launched. Strangely this allowed Steam to "focus" on that popup and continue streaming. Therefore I could run to the other pc and alt-tab to the actual game. However because Steam was focused on the little popup there was no sound and no in-game overlay.  Obviously this was not an ideal solution but at least I made some progress…
 How to add Uplay games to steam.
The solution to the problem appeared to be simpler than expected. Instead of adding The Crew (or another Uplay game) you simply have to add Uplay itself to your library. This will allow Steam to be more patient and focus on the window that is launched by Uplay.
Step 1 Add a non-steam game
Go to Games and press Add a non-steam game.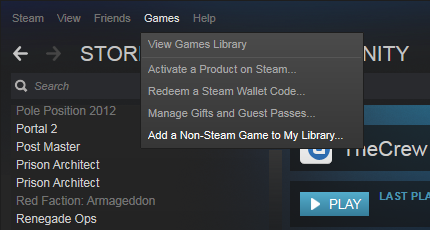 Step 2 Browse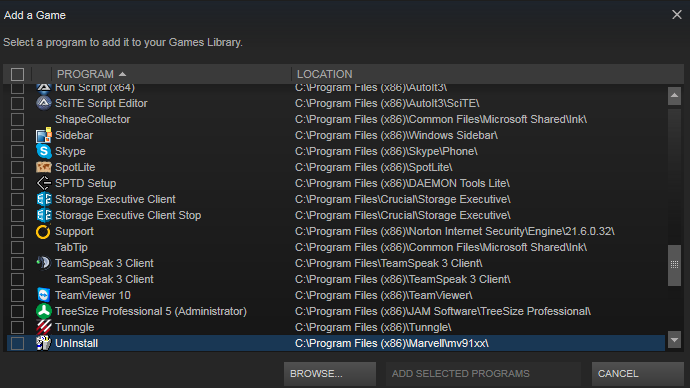 Click browse
Step 3 Find Uplay
Find Uplay. For me it was located at "C:\Games\Ubisoft\Ubisoft Game Launcher\Uplay.exe". However the default installation path will most likely be "C:\Program Files (x86)\Ubisoft Game Launcher\Uplay.exe".
Step 4 Add selected programs
Steam will return you to the Add a Game window. This time with Uplay checked. Now press the "Add selected programs" button.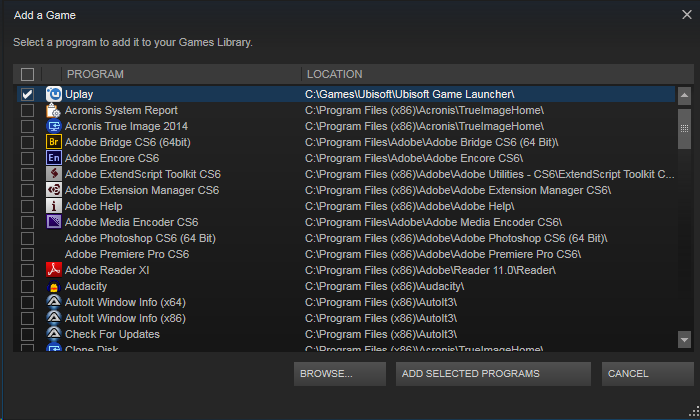 Step 5 (optional) Rename Uplay to your game
Now rename Uplay to the game you are trying to add. In my case this was "The Crew". Do this with a right-mouse click on your newly added Uplay entry in your Steam library. Then go to properties.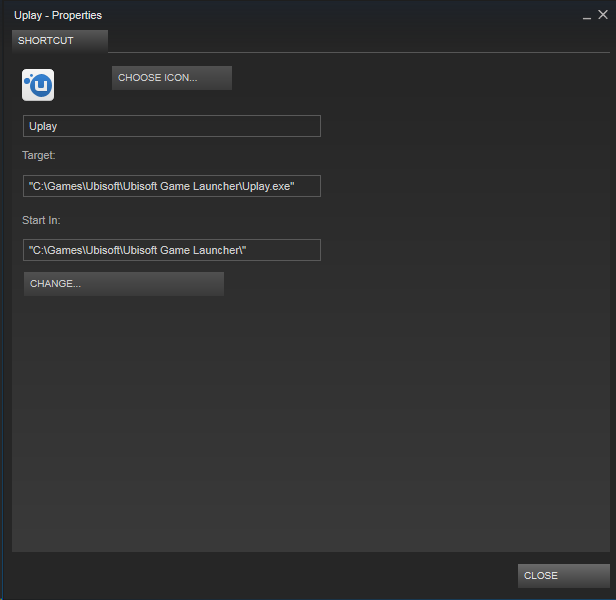 Step 6: Launch your game.
Now you are all set! Use the new steam library entry to launch your Uplay game. It will launch Uplay. After that all you have to do is start the game from Uplay and the Steam in-game overlay will be available.
Steam in-home streaming?
This work around also fixes steam in-home streaming issues. By launching Uplay instead of the Crew I was able to stream The Crew including its sound to my HTPC. Furthermore the XBOX 360 controller I connected was fully functional.
Questions?
Feel free to ask additional tips in the comments.