The Big Bank Heist guide series
For your convenience Payday 2 The Big Bank Heist guides have been split into several posts.
The Big Bank Heist: Preplanning and new stuff (here)
Continue reading this guide or select the chapter you are interested in!
Payday 2 The Big Bank Heist Preplanning guide
Things are bit different in the Big Bank Heist DLC. There now is a very advanced preplanning system that allows your party to vote on different options. These different options cost favors. Let's say you do not like to escape with a helicopter, just call in some favors and there will be a zipline and garbage truck standing by for your escape! Or what about a medic kit in the security room? Just call in some favors!
The "get started" section : The map !
First let's checkout the maps.
On these maps, you are able to notice the different possible locations of :
the server room
the camera room
the vault
the access door to the vault area.
You will also see :
Safe locations to kill/hide
Escapes
Green buttons locations
Manager office
Pc to hack areas
Entrance ground floor
Entrance first floor
Roof
Vault area ground floor
Vault area first floor
Next step, the assets you can put on that map !
The assets
You can take assets by using the Pre-planning section ! There is a bunch of asset in there, but you will need to spend Favors Points to get them. Some info :
You get a total of 10 favors points to spend (or not) in assets.
You can't take some assets multiple times like The poisoned cake or keycard, so watch where you place those :p
You CAN take some assets multiple times like spy cams or additional cameras, but each will cost you favors, so be careful as where you place them.
Assets :
You got this menu: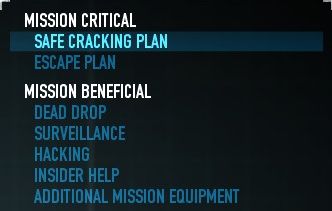 Safe cracking plan : That part is for plan B only
Default plan : the drill, you need to bring the 4 parts of the drill to the vault
3 Alternates spawn location for thermite : You will use thermite to enter the vault (8 favors points)
Escape plan : For any plan, the non-default plan cost 6 favors points
Default escape stealth : The van
Default escape loud : the chopper
Elevator trick (ghost oriented) : Best way to take the loot in stealth
C4 tunneling (loud oriented) : C4 at its best
Bus stop (loud oriented) : you call a bus, and BOOM a wild bus appear !
Dead drop :
Health bag : deploy health bag (2 favors points)
Ammo bag : deploy ammo bag (2 favors points)
Grenade case : deploy grenade case (2 favors points)
Body bags : deploy body bags case (2 favors points)
Additionnal best drill bits : deploy bits of the drill (3 favors points), thanks to that you can repair the drill when it stop (consummable) : 
Surveillance :
Camera access : deploy a camera access (2 favors points)
Spy cams : will spot guards for you (need spotter and 2 favors points)
Addtionnal cameras : they wont notice you, but it permit you to use them for vision. (2 favors points)
Hacking :
Silent alarm delay : Permit to raise the alarm 30 seconds later. (2 favors points)
Glitch timelock routine : Permit to reduce the timelock down to 2:30 instead of 3:00. (2 favors points)
Insider help :
Keycard : one more keycard on the map. (2 favors points)
Poison cake : poison one guard on the area you choose. (3 favors points)
Spawn of the pre-vault door is random.
Additionnal mission equipement :
Unlock windows : unlock a roof windows (1 favors points)
Unlock door : unlock the garage door (1 favors points)
Locate keybox : locate for you where keys are. (2 favors points)
Zip-line : Add a zipline on the first floor to go to the roof (2 favors points)
New stuff, how it works, and how keycards spawn work
Payday 2 The Big Bank Heist contains a lot of new stuff!
New things on this map : keys
Description : will be useful to open metal doors in the vault, this item is not a consumable, you need to loot it only one time (per person), those boxes randomly spawn at different locations.
How does it work ? You can interact with a metal door thanks to those keys, but you will randomly use one of the keys, it may open the door (or not).
How does it looks ?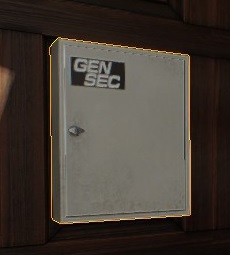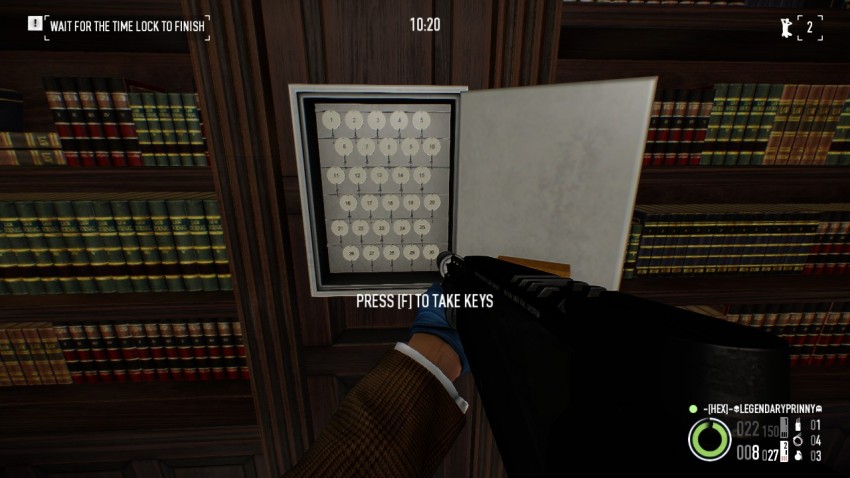 The access door to the vault area
Spawn of the pre-vault door is random.
Lasers
Those lasers can be shut down when you insert two keycards, but you can also crouch to pass. Lazor can have between 3 and 6 positions depending of the pattern. Memorize them and pass ! Good luck =)
IPear Computers
On this map, we will interact only with IPear computer, note that you can't shoot the screen (TITAN COMPUTER!) :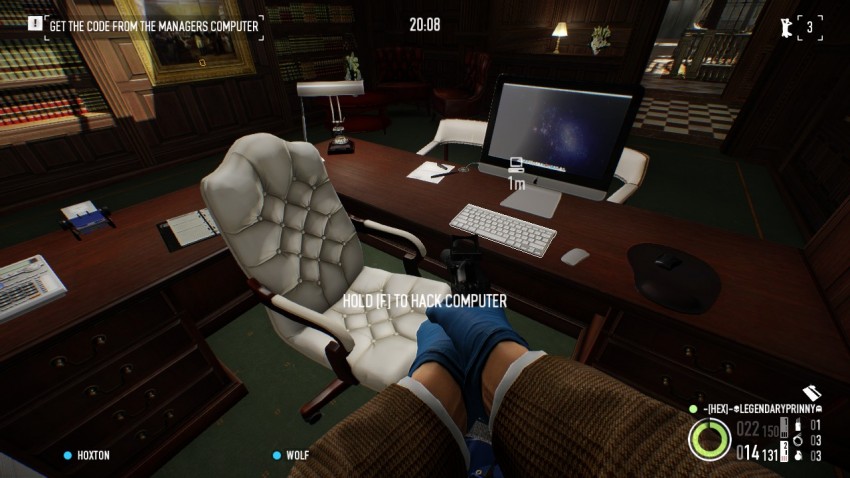 The vault
This vault can be located at different locations in the vault area.  To open it (in stealth) you will need to use the fingerprint, then use the computer in the manager's office to get the code, then enter the code on the fingerprint device, and then turn the valve to open the vault (this vault get open very very slowly, 20 seconds animation or so). More info in the stealth section.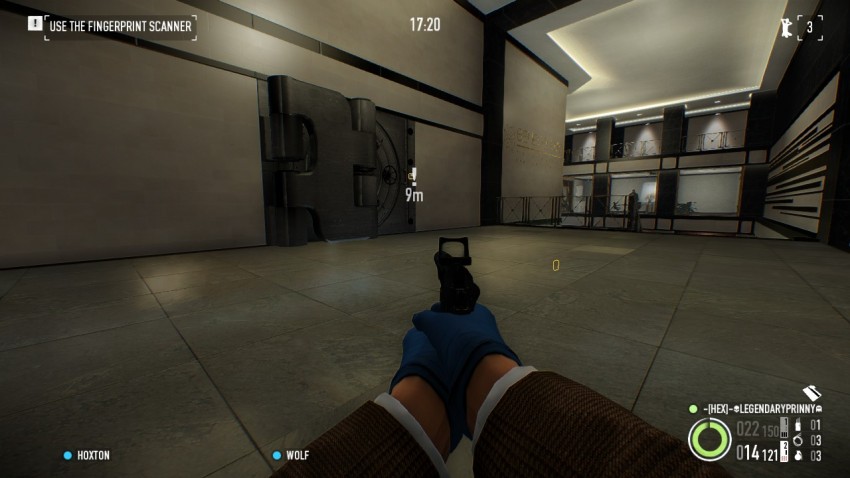 The pig
Before and after :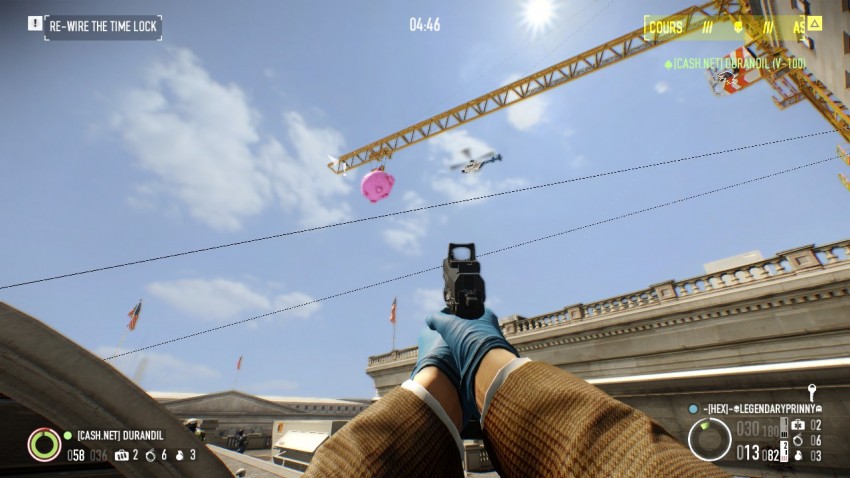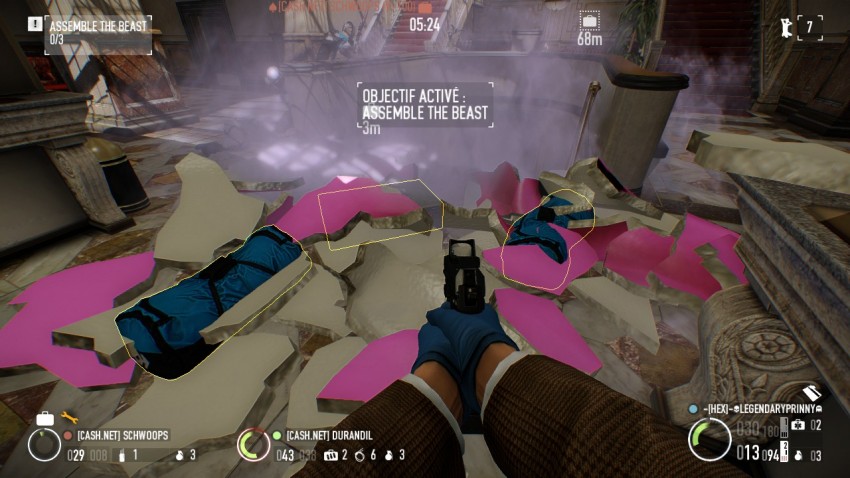 Green buttons for the vault
Just push them =). Note : one green button exist in the vault, you need to push it to go out of the vault if you enter in it thanks to the thermite !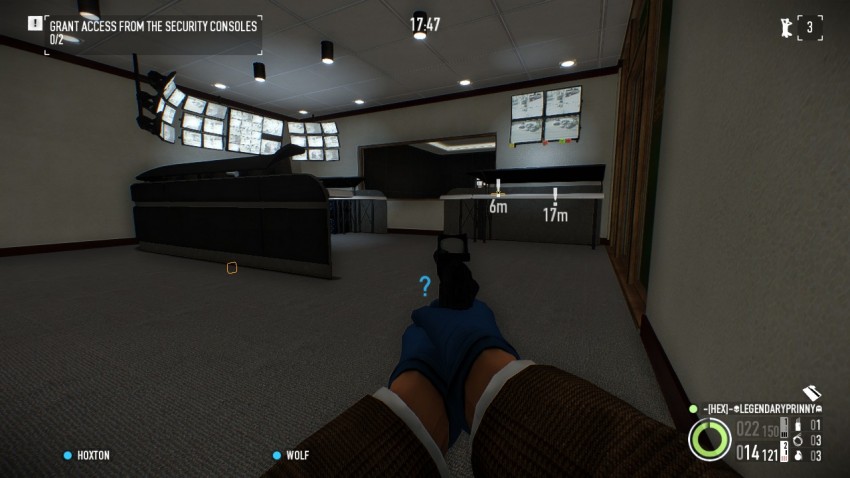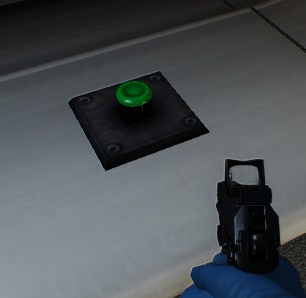 Phone to lure guards
There is two phones who permit you to lure guards :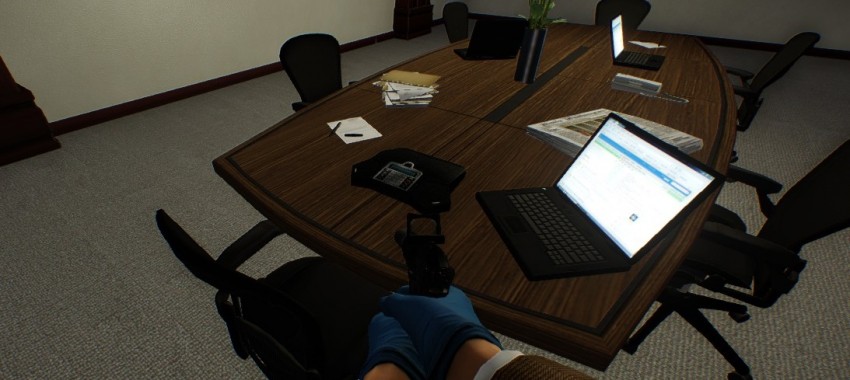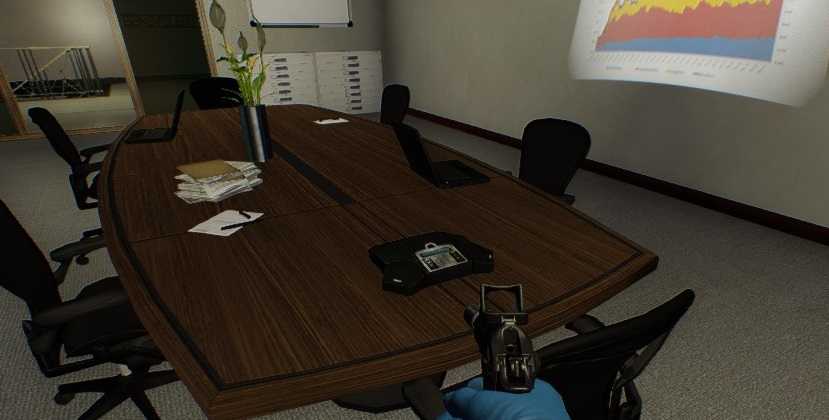 A safe behind a painting in the manager office
Contains a keycard if the manager don't have it, and it also contains a surprise :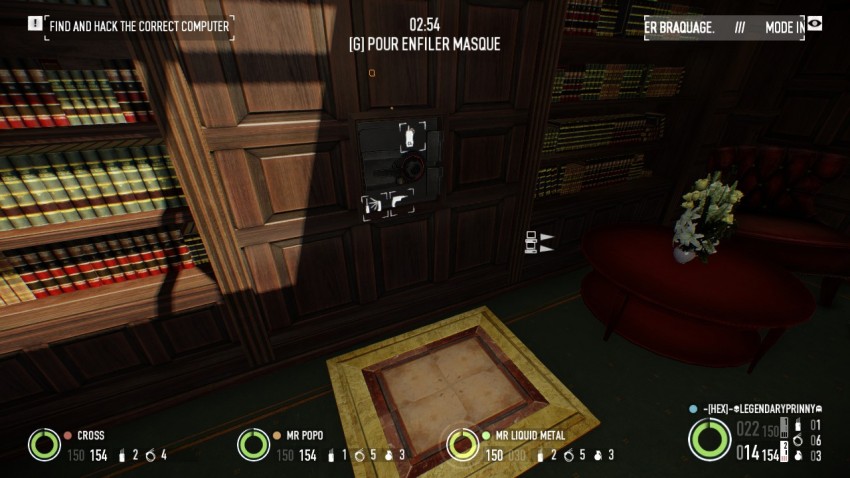 Sort of ATM
Contains a moneybag :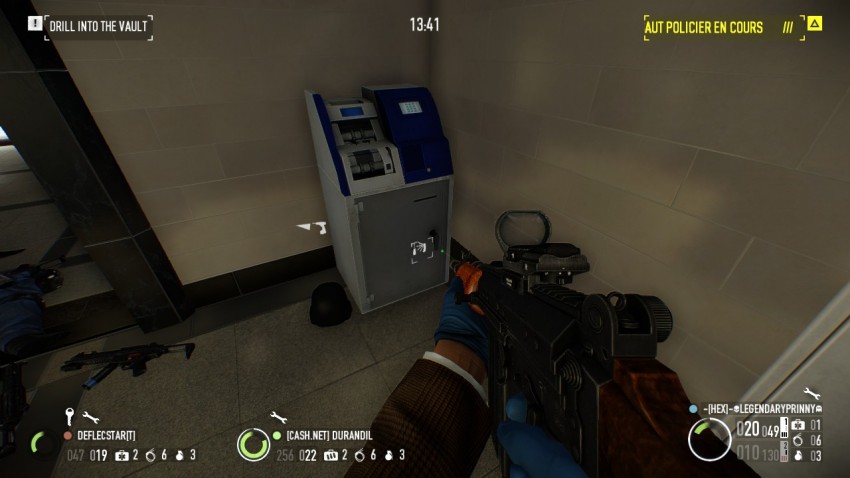 Some keycards locations
There is always two keycards, one lay somewhere, the other is on the bank manager OR in his safe !!! Keycards can be located nearly on every desk, but also on others locations :