[startclear] [postad]
Remember the good old days? The time where you could buy a game and loan it to your friends? Steam has just introduced Family sharing. With Family sharing you can share your Steam games with up to 5 individuals!
If you have brothers and sisters this means you can give them acces to your library. Meaning only one account has to purchase the game. The upside here is that you do not have to give acces to YOUR account. They play the game from their own account. So they cannot acces your friend list.
[stopclear]
You can also use this new feature to share your Steam games for free with friends. So if you friend just bought Payday 2 and you want to see if it is any good you can just share it, download it, and play it for free!
Let's get started…
Video instructions for sharing games with Steam
Written instructions for sharing games with Steam
Step 1: Access your friend computer (real life, or use www.teamviewer.com)
Step 2: Start Steam and Go to Steam>Change user

Step 3: Login to YOUR account
Step 4: Go to Steam>settings
Step 5: Go to the Family tab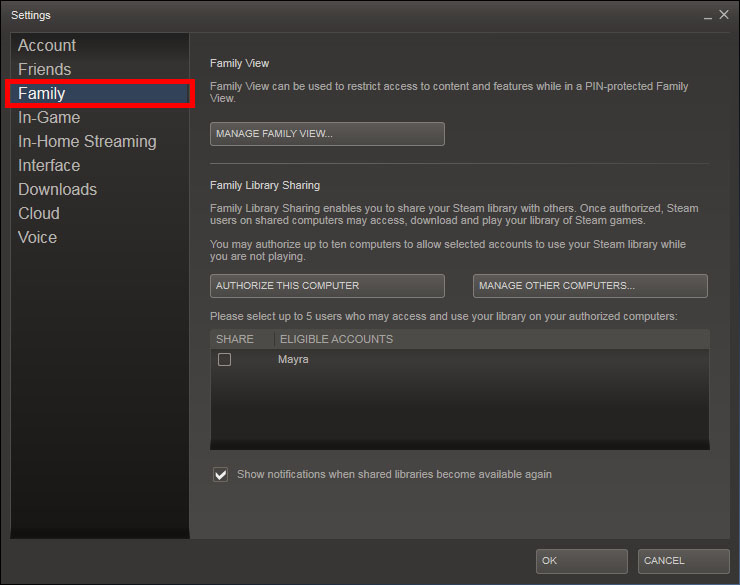 Step 6: Select the Elegible account (your friend)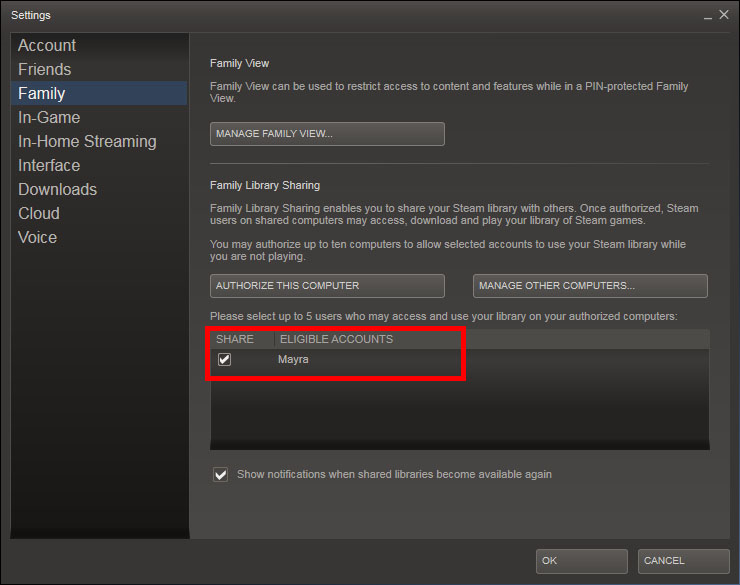 Step 7: Press Authorize this computer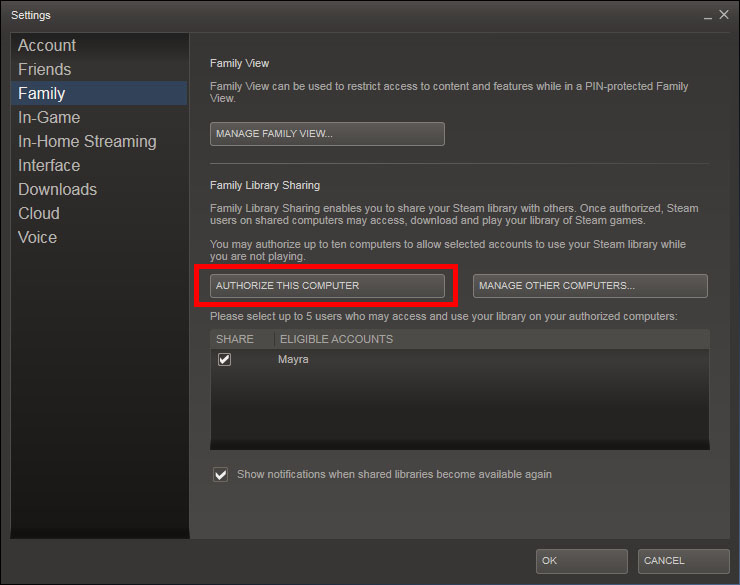 Step 8: Change user again to logout.

Step 9: Have your friend login
Step 10: Go to the Library menu. It will have a new option "Your friend's Games (number)"

Obviously "Your friend's" is replaced by the name of your friend, in this example Exchequer.
You have just shared your games
That's it! Now your friend can play (almost) all of your games for free! In this example 57 games are available completely free.
Are there restrictions on Steam family sharing?
Sadly yes. A library can only be used by one user at a time. As soon as you start a game your friends will have 5 minutes before they are kicked out of their game.
Can we play multiplayer with Steam family sharing?
If you have 2 friends then yes! Simply have friend #3 play the game from friend #2. That way friend #3 does not have to own the game in order to play it with you.